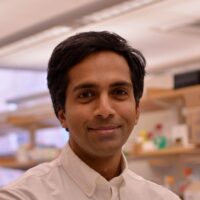 Deepak is a clinical and research fellow in Cardiovascular Medicine at Brigham and Women's Hospital. Deepak's focus in the lab is the use of CRISPR genome editing to elucidate mechanisms by which noncoding regulatory elements contribute to coronary artery disease.
Prior to joining BWH, Deepak was a resident on the Osler Medical Service of The Johns Hopkins Hospital and a medical student at Yale, where he was a research fellow of the Howard Hughes Medical Institute.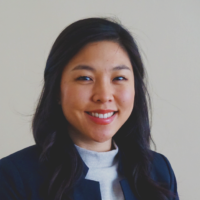 Vivian is a postdoctoral fellow in the Gupta Lab and her research is focused on the effect of aortic vascular smooth muscle cell heterogeneity on extracellular matrix production in health and disease. During her pre-doctoral work, she identified a mutation in the lysyl oxidase (Lox) gene in a family with thoracic aortic aneurysms (PNAS, 2016), and further determined that intracellular retention of this mutant Lox protein predisposes individuals to aortic dilations (JCI Insight, 2019). This work was supported by the NIH F31 Ruth L. Kirschstein Predoctoral Individual National Research Service Award.
Vivian received her BS in Biochemistry at University of Washington, Seattle and her PhD in Developmental, Regenerative, and Stem Cell Biology at Washington University in St. Louis in the lab of Dr. Bob Mecham. Outside of the lab, she enjoys baking and cycling.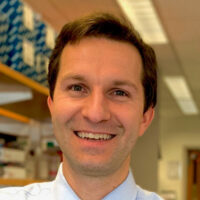 Alex is a cardiologist and vascular medicine physician who completed clinical fellowship at Brigham and Women's Hospital.  He is interested in how vascular endothelial dysfunction predisposes to thrombotic disorders.  He is completing post-doctoral fellowship research in the laboratory of Samir Parikh at Beth Israel Deaconess Hospital.  His interests include applying optogenetics to vascular biology, endothelial age-related dysfunction, and platelet-endothelial interactions.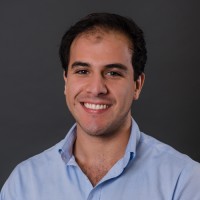 Oscar hails from El Paso, TX. He joins our lab after a BS in Biochemistry from Texas Tech University and MS in Biotechnology from Texas Tech Health Sciences Center.