Aure is a Technical Research Assistant in the Gupta Lab. She is joining the lab after receiving her BS in Biology from Emmanuel College, Boston. Her undergraduate research was working towards the characterization of two previously uncharacterized putative Polycomb Group Proteins in Drosophila, CG14073 and CG8677, in the Mitzi Kuroda Lab. Outside of the lab she enjoys exploring Boston and reading.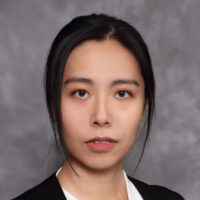 Shi Fang received her Bachelor of Science in Pharmaceutical Sciences from Sun Yat-sen University before joining the Ph.D. program in Pharmacology at the University of Iowa in 2016. In Dr. Curt Sigmund's lab, Shi completed her thesis which was focused on understanding the molecular and physiological function of an atypical Rho GTPase in hypertension and arterial stiffness.
Shi is currently a postdoctoral fellow in Dr. Rajat Gupta's lab at the Division of Cardiovascular Medicine and Genetics in Brigham and Women's Hospital, Harvard Medical School, where she studies genetic variants in cardiovascular diseases.
Research Interest
Cardiovascular diseases
Vascular biology
Genetic variants
Genomic editing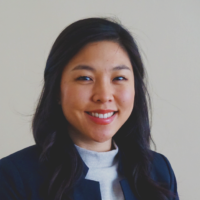 Vivian is a postdoctoral fellow in the Gupta Lab and her research is focused on the effect of aortic vascular smooth muscle cell heterogeneity on extracellular matrix production in health and disease. During her pre-doctoral work, she identified a mutation in the lysyl oxidase (Lox) gene in a family with thoracic aortic aneurysms (PNAS, 2016), and further determined that intracellular retention of this mutant Lox protein predisposes individuals to aortic dilations (JCI Insight, 2019). This work was supported by the NIH F31 Ruth L. Kirschstein Predoctoral Individual National Research Service Award.
Vivian received her BS in Biochemistry at University of Washington, Seattle and her PhD in Developmental, Regenerative, and Stem Cell Biology at Washington University in St. Louis in the lab of Dr. Bob Mecham. Outside of the lab, she enjoys baking and cycling.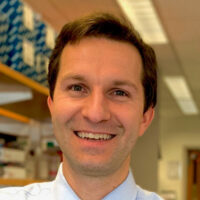 Alex is a cardiologist and vascular medicine physician who completed clinical fellowship at Brigham and Women's Hospital.  He is interested in how vascular endothelial dysfunction predisposes to thrombotic disorders.  He is completing post-doctoral fellowship research in the laboratory of Samir Parikh at Beth Israel Deaconess Hospital.  His interests include applying optogenetics to vascular biology, endothelial age-related dysfunction, and platelet-endothelial interactions.